For many men, a world will collapse: When they write with scantily clad models on the OnlyFans erotic platform, there are often no women behind the profiles – but types like Marc. Marc actually owns a communications agency and is a fashion photographer. In the past 18 months he has built up another pillar as an OnlyFans account manager.
Marc's real name is different, but because he has agreed a confidentiality agreement with the models, he doesn't want to read his real name here. As an account manager at OnlyFans, he is an invisible cog in an industry that is currently booming. For his work, he sends personalized messages to users willing to pay – including photos, which were usually taken three weeks in advance and saved precisely for this purpose. This business has now become so lucrative for Marc that it accounts for between 60 and 70 percent of his company's turnover.
OnlyFans has been around since November 2016, but it wasn't until the beginning of 2020 that the platform really went through the roof – when many people tried out new income opportunities because of the corona lockdowns. Now, almost two years later, there is still a lot of money to be made through such erotic portals, and people from a wide variety of backgrounds – including reality TV celebrities and porn stars – are successful there.
But without people like Marc, the industry wouldn't run as smoothly for a long time. We talked to him about his extraordinary job.
---
Also at VICE: It's so normal in the four walls of sex workers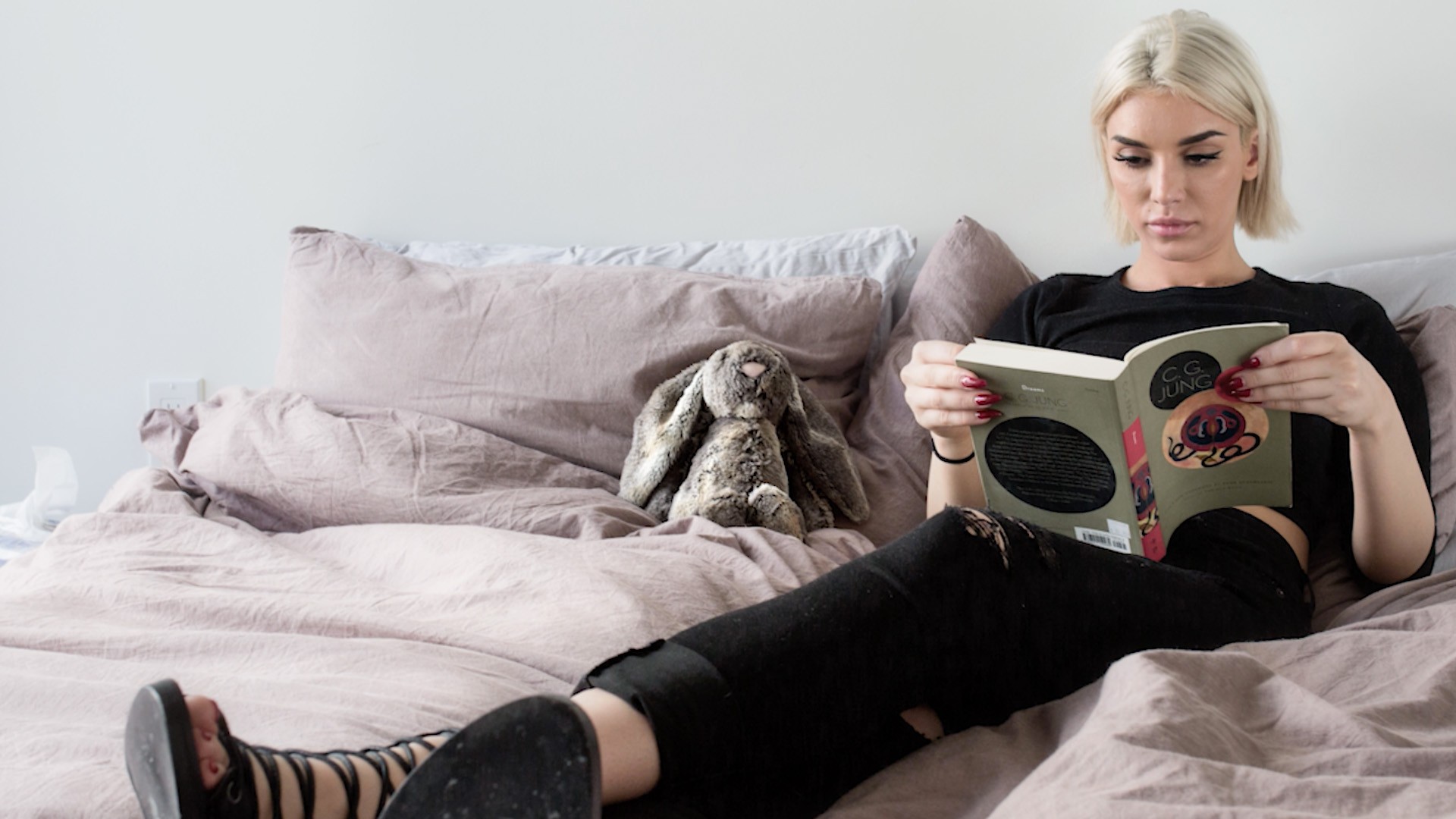 ---
VICE: What exactly are you doing at OnlyFans?
Marc: In my actual job, I manage the Instagram and Facebook pages of professionals, mainly from the medical field. In addition, I take care of the OnlyFans and Patreon accounts of several influencers – always between four and seven at the same time. I publish content, i.e. photos and videos, in a contractually agreed rhythm. The more famous the person, the more often I post a day: for some it is one post a day, for others six. But they all get a lot of messages every day. Primarily by men. I answer these messages for you. Over the course of a weekend, 2,000 messages come together.
How did it all start for you?
I have also been working as a photographer in the fashion sector for eight years. When OnlyFans started, some of my models asked me if they could use my photos on the platform. So there was an obvious connection between my agency job and OnlyFans. So it came about that I also offered my services there.
But it didn't really start until the beginning of 2020, when all the lockdowns came. I sat at home with nothing to do. An influencer contacted me and asked if I wanted to create an OnlyFans account for her. We set ourselves the goal of reaching a certain number of followers by the end of the month. There were then twelve times as many.
« I have to be careful because I'm already fooling people. »
What do you have to focus on most in your job?
Around 90 percent of my time at OnlyFans is devoted to answering messages. Many inquiries come from men with very special requests. Your fantasies revolve around hair, fingernails and toenails, or feet. Some also want photos in which the models are wearing mouth and nose protection or surgical gloves. I will forward these requests to the girls immediately. If everything is within the realm of possibility, send me the relevant photos within an hour.
The most important thing is that customers are satisfied. In addition, we must never forget that we are marketing and selling a product here. When exchanging messages, business intent must get through quickly. The guys are used to it, they also want to buy something.
How do you manage to be mistaken for the respective model?
I always try to get to know the women personally so that I don't write nonsense on the news. In addition, I keep scrolling through their Instagram feeds and looking at their stories so that everything I say at OnlyFans matches what they usually post.
I've always enjoyed studying people and understanding what makes them tick. Everyone has limits. That's why I always ask the models first how far they would go on platforms like OnlyFans and what they want to show. I then use the answers as a basis for whether I seem shy or extroverted in the news. Of course I try to talk differently from model to model, but the basis is always the same.
Aren't you afraid of being « exposed »?
I have to be careful because I'm already fooling people. But there is a trick that will help me avoid getting caught. If a guy asks me if he's really writing with the respective model, I quickly ask my client to record a short, personalized video in which she says: « Thank you for your support, XY. »
« I think the models don't even want to read all the news. They're just happy that money ends up in their accounts. »
Do you make a lot of money managing OnlyFans accounts?
With every contract there is a fixed fee of 2,500 euros per month. I also take five percent commission for every 5,000 euros the model earns on the platform. For example, if she makes 15,000 euros a month, 15 percent of that goes to me. At 20,000 euros it's 20 percent and so on. The best-known influencers actually always collect more than 50,000 euros.
Couldn't women just manage their accounts themselves?
If they really had to answer their messages and queries themselves, 99 percent of the time they'd tell the guys to fuck off. I have the necessary distance and can steer the conversation so respectfully and quickly in the business direction. The influencers are very happy that I am doing this work for them. They usually don't care how much they pay me for it. I don't think they want to read all of the news. They are just happy that money ends up in their accounts.
Follow VICE on Facebook, Instagram, YouTube, and Snapchat.